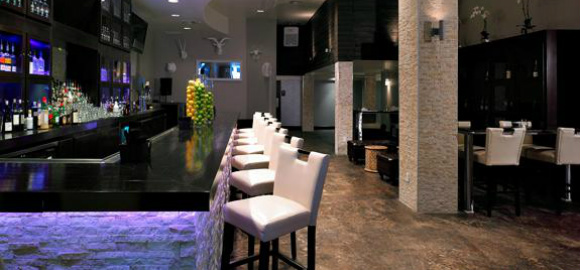 It's part bar, part restaurant, part nightclub. And Alibi is officially opening its doors on Friday night.
The space on Minna Street has quietly been open for a few weeks but is opening its doors tonight (7/27) for a huge celebratory soiree. Alibi will easily transition from lunch to happy hour – then dinner to nightclub.
There is a comfortable backlit bar with seating and a built-in DJ Booth as well. Perhaps the coolest feature – lockers that patrons can rent monthly in case they want to stock up on their favorite bottles.
There is contemporary American food, a full bar with beer on tap and bottle service and a makeshift dance floor as well.
Alibi Restaurant & Lounge is located at 142 Minna Street. It will be open Monday-Wednesday from 11:30 a.m. – 12:00 a.m. and Thursday –Saturday from 11:30 a.m. – 2:00 a.m.
Photo Credit: Alibi