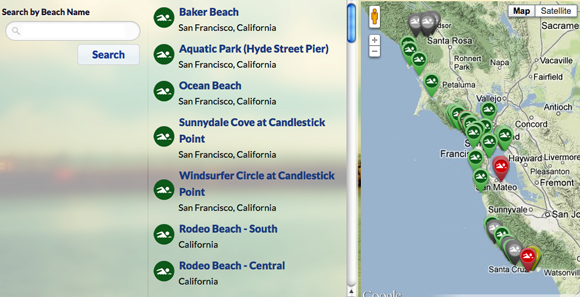 Are you looking to hit the beach this weekend? You'll probably want to beat the fog and get out of town to the warmest, nicest beach you can find. But where to go? Now a new (and free) app tells you where.
Aptly titled, The Swim Guide can help you find the closest – and cleanest – beach to you. Unfortunately, it can't tell you how warm it'll be once you get there; you'll have to cross-reference that information yourself.
According to the organization, "The Swim Guide helps the user locate the closest, cleanest beach, get directions, view photos, and determine if the water is safe for swimming. The Swim Guide also allows the user to share the whole adventure with your friends and family on your social networks."
The app also uses government monitoring data to determine the level of the beach's water quality.
Details:
Available from App Store, Google Play, or The Swim Guide