Two New Videos Featuring Kreayshawn and Album Release Date Announced
Oakland's 22 year old YouTube sensation Kreayshawn has teamed up with rising rapper 2 Chainz for a pair of new videos while announcing the August 14 release of her debut full length album Somethin 'Bout Kreay.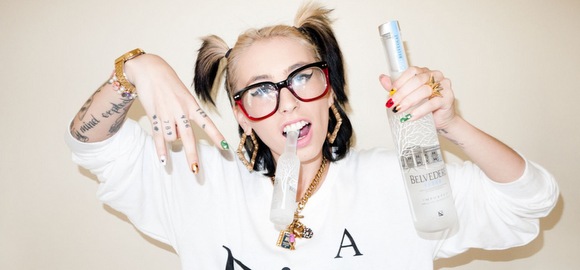 Released last week, the video for 2 Chainz' "Murder" features Kreayshawn at the 2 minute mark adding her high pitched flow over dark sounds and images depicting body disposal.
Today, a more upbeat and self-directed video for her new single "Breakfast (Syrup)" – also featuring 2 Chainz – shows an 80s inspired look and dragged out flow. Released tomorrow, "Breakfast" is a sneak peek of things to come with the release of Somethin 'Bout Kreay this August. A summer club banger for sure.