The Hunger Games Cocktails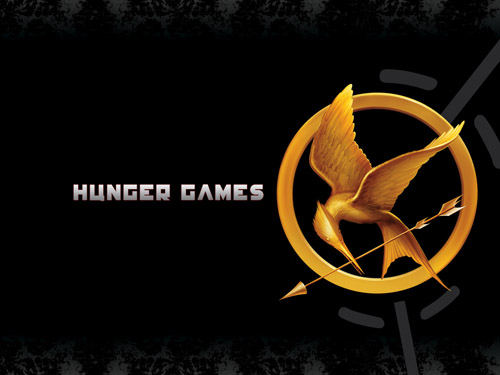 The highly anticipated film adaptation of the bestselling YA series The Hunger Games opens today to much fanfare. It's already grossed millions in pre-sale tickets alone.
I was sent these cocktail recipes and, as a fan of the books, thought they were pretty clever. If you're heading to the theaters this weekend or even if you're just at home paying tribute – get it, tribute – here are some delightfully decadent cocktails worthy of both fans and Capitol-residents to get you in the mood the the Games.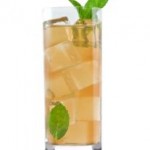 Haymitch's Hooch
Ingredients:
2 oz Silver Tequila
1/2 oz Blanc Vermouth
1/2 oz Sweet Vermouth
1/2 oz Fresh Lemon Juice
1/2 oz Italian Amaro
3 oz Ginger Ale
Mint for Garnish
Directions:
Combine tequila, blanc vermouth, sweet vermouth, lemon juice and Italian Amaro in a highball glass. Mix well. Fill glass to brim with ice. Top with ginger ale and stir gently with a bar spoon. Garnish with mint.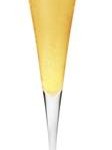 Girl on Fire
Ingredients:
1 oz Tequila
1/2 oz Spiced Orange Syrup*
1/2 Lime Juice
2 dashes Classic Bitters
2 oz Brut Champagne
Directions:
Combine tequila, syrup, lime juice and bitters in cocktail shaker with ice. Shake to blend and chill. Strain into chilled champagne flute. Garnish with orange twist.
*Spiced Orange Syrup
Ingredients:
Zest of 1 Orange
10 to 12 Whole Cloves
1 heaping tablespoon Whole Allspice
3/4 cup water
1 1/2 cup Cane Sugar
Directions:
Place all ingredients in saucepan over medium heat. Heat until sugar is completely dissolved (approximately 5 minutes). Strain. Discard zest and spices. Refrigerate syrup.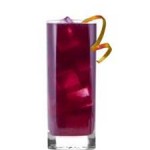 Katniss Everdeen's Ever After
Ingredients:
4 oz Jalapeño-Infused Silver Tequila
3 oz Fresh-Squeezed Blood Orange Juice
1 oz Fresh Lime Juice
2 oz Orange Liqueur
Directions:
In a cocktail shaker, combine jalapeño-infused silver tequila, blood orange juice, lime juice and Cointreau. Fill with ice, shake and strain into a rocks glass over ice. Garnish with a blood orange peel.
*Jalapeño-Infused tequila
To make jalapeño infusion, slice up a fresh jalapeño pepper and allow it to steep in 1 cup of silver tequila for 2 hours. Taste to check the heat level, and continue to steep if a stronger infusion is desired. Once infusing process is complete, remove the slices by pouring the mixture through a mess strainer.
Just to be fair, we should add that we were sent these recipes by a liquor rep. and that these recipes were created to go with Camarena Silver Tequila and Camarena Reposado Tequila (Girl on Fire). Whatever the case, they still sound yummy.