Preview: Feed Me @ Regency Ballroom
Jon Gooch, better known by his DJ moniker Feed Me,  has embarked on his first North American headlining tour which rolls through San Francisco this Friday.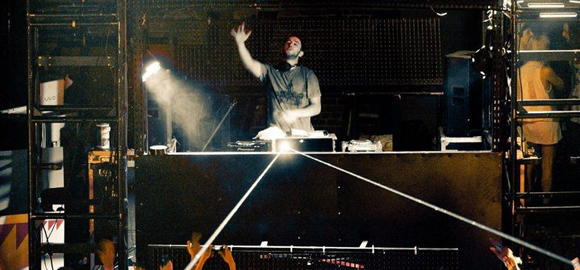 Over the past couple of years Jon Gooch's solo DJ project Feed Me has become an audio and visual spectacle at headlining and festival performances all over the world. Friday night Feed Me, specializing in his brand of electro house and dubstep, will bring his 'Feed Me with Teeth' tour to the Regency Ballroom with special guest AC Slater.
This current tour which will trek extensively throughout North America over the next month is Feed Me's first as an every night headliner. As seen in Seattle on Monday night where the tour kicked off, this promises to be a big production with a new row of specialized lights that make up Feed Me's signature teeth visual.
Check out a video of Feed Me's intro in Seattle from the first night of the tour, as well as a clip of what to expect from opener AC Slater.
Feed Me plays the Regency Ballroom on Friday, March 16. Doors open at 8pm and the show kicks off at 9pm. Tickets are $29.50 and can be purchased through Goldenvoice