Viral Video: George Takei's Happy Dance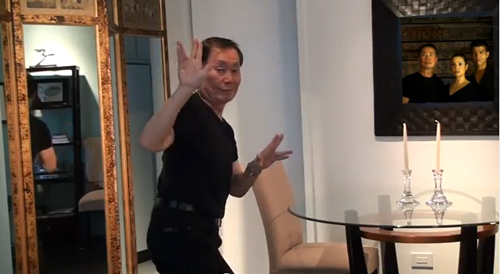 It's rainy and cold and the Spring Forward has messed up your mojo. What you need is a little happy dance brought to you by George Takei aka Hikaru Sulu from Star Trek. Consider this your WTF moment of the day.
Honestly, this is so random. I don't even know what he's talking about but – like a bad car accident – I just couldn't look away. The weirdness of it all makes for a good laugh. And I think we could all use a little laughter this morning.