Celebrating Women and Whisky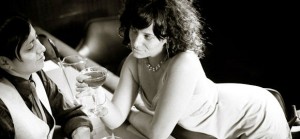 The women of LUPEC-SF (Ladies United for the Preservation of Endangered Cocktails) will be serving up amazing alcoholic beverages for an event honoring International Women's Day, The money raised will benefit the Women's Initiative for Self Employment.. Yup – this means you can can drink for a good cause.
Hosted by Compass Box Whisky Co., WhiskyArchive.com and The Barbary Coast Conservancy of the American Cocktail, the fundraiser will be held this Thursday, March 8 at the Boothby Center for the Beverage Arts.  
Known as W.I.S.E., the organization specifically aids "high-potential, low-income women with the support to launch their own businesses and stay financially independent." This "Whisky and Women Unite" event allows women to connect and inspire each other. And while they are uniting, they also have the unique chance to enjoy cocktails from some of the most highly acclaimed female bartenders in the bay area!
For more info, go here.