Board of Supervisors to Vote on New America's Cup Agreement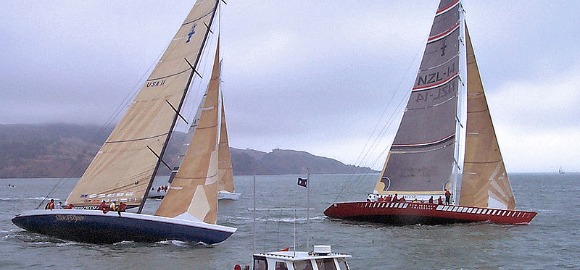 Following a lengthy meeting this week, the San Francisco Board of Supervisors Budget and Finance Committee voted 2-1 to move forward with an agreement between city officials and organizers of the America's Cup race.
The full Board of Supervisors will vote on the revised agreement on Tuesday.
City officials and race organizers have been going back and forth over which piers and properties would be included in the deal. America's Cup officials will be rebuilding many of the aging piers in San Francisco in exchange for the rights to develop waterfront property in the city.
The agreement has come under much scrutiny, especially over the last week, as several board members went back on their support of the deal. That included Board of Supervisors President David Chiu, who was particularly upset over the inclusion of Pier 29, a property near Telegraph Hill, in the deal. Chiu said he would not vote for an agreement that included Pier 29 so organizers backed down from that request.
Race organizers said that because of construction schedules, the contract must be approved by next week so work and construction can begin as soon as possible.
The international sailing race is slated to begin in September of 2013 with related competitions beginning this August.
Photo Credit: Rodbauer, via Wikimedia Commons