Transit Officials Consider Extending Bay Bridge Bike Path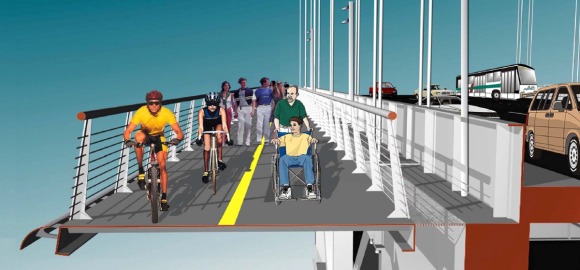 As construction of the new eastern span of the Bay Bridge continues to move along smoothly, local transit agencies are considering the viability of a bike path on the western span.
The $500 million project is still in the early stages as funding has not yet been secured.
The new eastern span, which is scheduled to open in late 2013, includes a bike path that will connect Oakland with Yerba Buena and Treasure Islands. The new path would extend the route from Oakland all the way to San Francisco.
The path would also increase access for Caltrans maintenance crews working on the bridge, reducing the need for lane closures.
Several different design options have been unveiled but there is no timetable for the proposal.
Photo Credit: Metropolitan Transportation Commission