Enjoy the Fleet Week-end with packed dancefloors and talented artists all around town!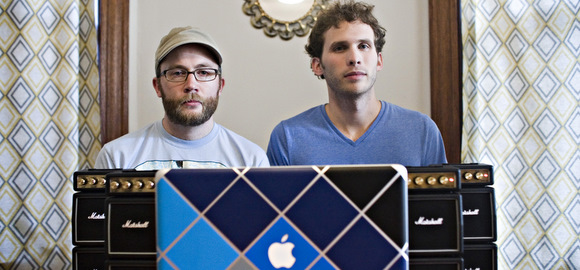 Thurs, Oct 6
Hood Internet @ Bottom of the Hill
Many try but few can make a mashup sound as good as Hood Internet does, especially with their hip hop-heavy influences. More info.
The city's most consistently fun dance party takes their indie pop audio-visual experience to an even larger venue where their masses of fans are sure to pack in. Expect party favors and dancing aplenty! More info.
Fringe @ DNA Promo Video
Bikes & Beats @ Public Works
J Boogie's Dubtronic Science celebrates the release of their new record Undercover with a benefit and an all-star lineup including Fort Knox Five DJs and others. More info.
Sat, Oct 8
Blow Up Forever II @ Factory 525
The Rapture, Fred Falke, Treasure Fingers, Poolside, and more? You'll never see this lineup in one place again and whoever witnesses it will be dancing all night long. More info.