Sake Day in San Francisco Celebrates a Toast to Recovery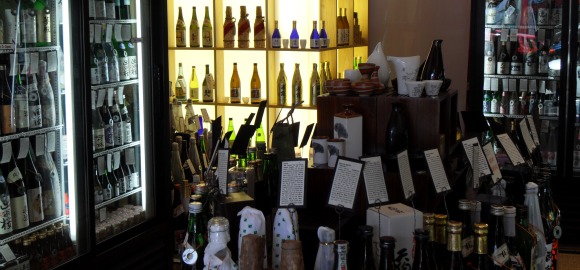 The Japanese Cultural and Community Center of Northern California in San Francisco will be hosting the 6th annual Sake Day this Saturday.
The event features over a hundred different sakes, the food of Northern Japan and many other tables and demonstrations for both the novice sake drinker and those that consider themselves "experts."
Beau Timken, owner of the Hayes Valley sake shop True Sake, is very familiar with Japan, taking trips there multiple times each year. He said this year's event has special meaning as 100 percent of the proceeds will benefit the Northern Japan Earthquake Relief Fund.
"This is a chance to celebrate. Japan is on the road to recovery. The country has been devastated by this earthquake," Timken said. "I think the recovery process has sort of been forgotten in the news. But this gives San Francisco another chance to put it on the map."
Timken said he got the idea for the event when he was in Japan and was told that October 1 is National Sake Day. He decided to bring the idea back with him to the Bay Area. He said the best part of the event is that it gives sake vendors, distributors and experts a chance to educate people on the wonderful world of sake.
"We have sake learning stations set up where we might give tasters a chance to pick the sake that is the sweetest or choose between different varieties of sake," said Timken. "It also gives us a chance to actually talk to people rather than just pouring and drinking sake."
Sake Day 2011, presented by True Sake and the Japanese Cultural Center and Community Center of Northern California, takes place this Saturday, October 1 from 4-8 p.m. at JCCCNC on 1840 Sutter Street. Click here for ticket information.