Famed Chef Ferran Adrià Coming to SF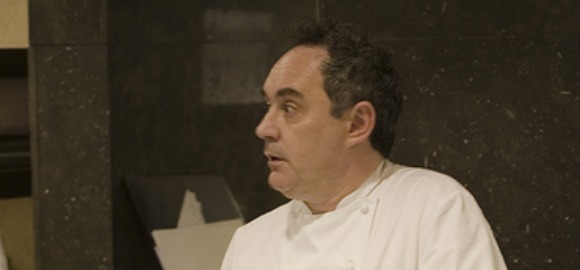 He is widely regarded as one of the best if not the best chef in the entire world. After closing the doors on "the world's best restaurant" El Bulli recently, Ferran Adrià is headed to the Bay Area to talk all things food in October.
Organized by Omnivore Books owner Celia Sack, Adrià will be coming to the Castro Theater on October 10. He will talk about his new book, "The Family Meal: Home Cooking With Ferran Adrià," his storied career as one of the most innovative chefs in history and his future as the head of the El Bulli Foundation, a creativity center and think tank for creative cuisine and gastronomy.
Tickets are available at two prices, one including a copy of the new book and one without. Adrià is expected to sign copies of the book after the talk.
Even though the event isn't until October, it is highly advisable to get your tickets as soon as possible as the event is expected to sell out fairly quickly.
Photo Credit: Charles Haynes, via Wikimedia Commons