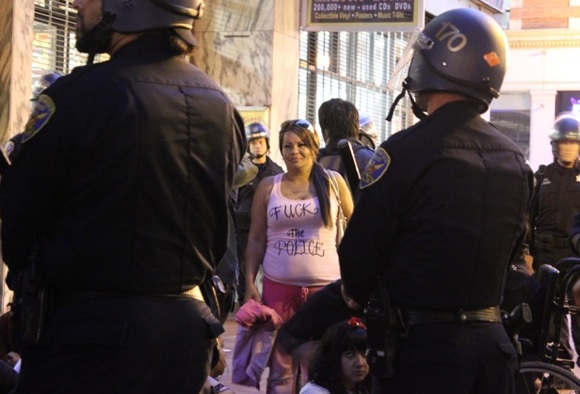 The Mission may be one of the most diverse, and definitely the warmest, neighborhoods in SF. It's rich with immigrant communities and artists' communities alike and it's usually in the center of any hotbed controversy. The site, Mission Local, does a fabulous job in covering the ins and outs of this dynamic district. As part of Street's new weekly Hood series, we'll be posting the top stories from Mission Local every week.
This week…
43 Arrested in Anti-Police Protest…On Tuesday there was a march protesting the July 16 fatal shooting of Kenneth Wade Harding by SFPD. Originating in Dolores Park, the protesters then made their way to Powell where 43 of them were arrested. For photos and more, go here.
At Viracocha on Valencia, It's Art, Not Commerce…Much more than a just vintage goods store, Viracocha (998 Valencia Street) is a unique arts community space that comes alive at night. For more, go here.
Mayor Lee Talks Pavement at La Corneta…The Mayor talked to 30 local merchants on 24th Street about passing a bond for (yet) more street paving. The best part of this post is the look on Mayor Lee's face in the photo. Check it out, here.
Photo credit: Mission Local