Hand Holding Day at the CJM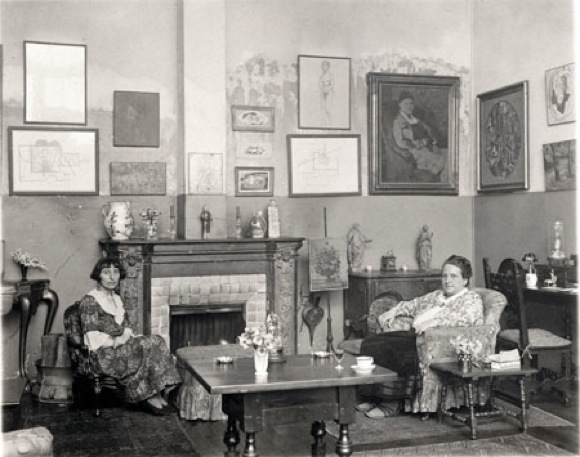 Remember that story last Sunday when a lesbian couple taking in the Gertrude Stein exhibit at the Contemporary Jewish Museum was asked by a contracted security guard to stop holding hands? Well, get ready to lock palms, because the museum is asking the public to come on by and hold some hands.
In response to the controversial incident (don't even get started on the irony that this happened at an exhibit for Stein who was a lesbian artist), the museum wants to demonstrate "its ongoing commitment to diversity by encouraging visitors to come stroll hand in hand through the galleries no matter who you love and to celebrate the LGBT families in our community."
As you hold hands, you can take in "special art-making activities, tours of the exhibition, and performances by the SF Lesbian/Gay Freedom Band, the Voices Lesbian Choral Ensemble, and Lesbian/Gay Chorus of San Francisco."
Details:
Sunday, July 24
9am-5pm
736 Mission Street, bet 3rd and 4th Streets
San Francisco, CA 94103
Hours: Daily 11am-5pm, Thursdays 1–8pm, Closed Wednesdays
415.655.7800
Admission: $10 for adults, $8 for students and seniors w/ valid ID, and $5 on Thursdays after 5 PM. 18 and under, free.
Photo credit: Man Ray, Alice B. Toklas and Gertrude Stein, 1922, CJM