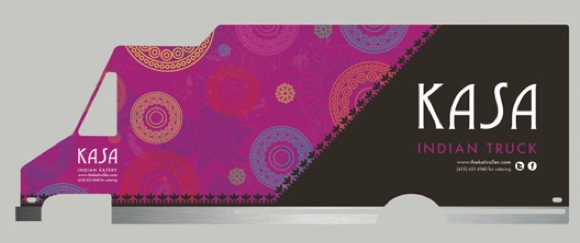 In yet more Indian eatery news, Kasa is on the verge of launching their new Kasa Indian Truck. The mobile food vendor will be serving up their usual chai and kati rolls with a few other specially added items like Pav Bhaji. Initially the truck will only be at Off the Grid events but they are trying to get support to serve in the FiDi.
According to the Kasa blog, the eatery is "one of the first local businesses trying to get permitted through the new Food Truck legislation which was passed in SF earlier this year.
"We have a public hearing on June 29 where supporters and opponents to our truck can make their case to the City. The City needs to know that people support us!"
They'll be a hearing on June 29 at 9am at City Hall, Room 400 where community members and business owners can show their support or opposition to the possible downtown permit.
[via Eater SF]