Special Pride Pizzeria Delfina T-shirts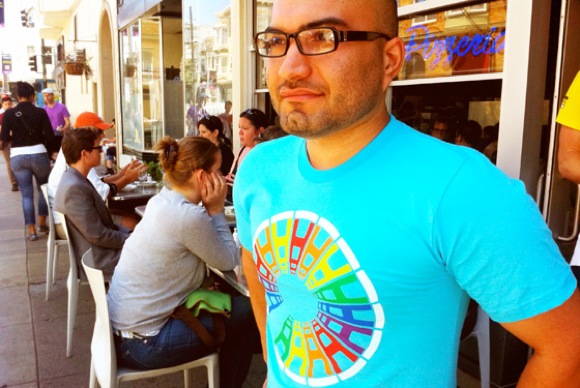 The Dyke March takes over Dolores Park on Saturday and then snakes its way through the Mission and up into the Castro. And the gourmet ghetto of 18th Street (bet Dolores & Valencia) is smack in the middle of it all. To support the march, the folks over at Delfina and Pizzeria Delfina have created a special Pride edition of their stylized slices t-shirt ($25) with proceeds going to fund next year's Dyke March.
According to Grubstreet , you can get the t-shirts at both Delfina and Pizzeria Delfina as well as at their booth in Dolores Park during the pre-march rally. Sweet!
[via Grubstreet]
Photo credit: Grubstreet/Pizzeria Delfina