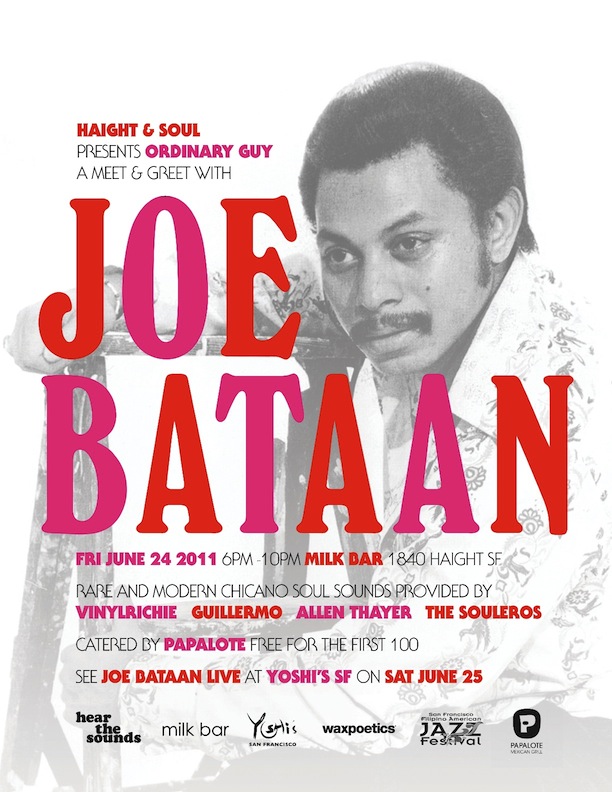 This Friday at Milk there will be a very special free meet and greet with the legendary "King of Latin Soul" Joe Bataan. Come say hello and get down to some rare grooves from local DJs Vinylrichie, Guillermo, Alan Thayer and The Souleros. This event will be from 6 PM -10 PM. There will also be merchandise booths to purchase items, plus you can also bring in those vinyl records to sign. Arrive early for limited edition poster designed by P.R.O.P.S. plus free food catered by Papalote for the first 100 people!
Bataan will also perform Saturday at Yoshi's in San Francisco in a rare Bay Area performance with his band. His distinctive sound of merging Latin music with R&B tunes is what made him the legend he is today. Check out more at his website here. Don't miss out on a night of pure soulfulness!
Tickets are $25 – $38 and can be purchased here.