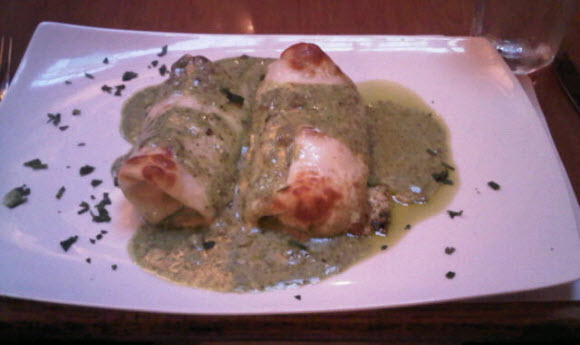 In SF, it's fairly unusual to find a restaurant in which you don't have to carefully maneuver between tables when you walk by. Space is a luxury in our 49-square mile city, and this has translated into restaurants that are generally small and compressed. So it was a big surprise to find an Italian restaurant in North Beach with ample space and good food. Say hello to Bocce Café.
Located a few blocks away from the noise of Columbus Street on Grant and Green is Bocce Café, an Italian restaurant with plenty of room to move around, a garden patio, and a hearty menu. The décor reminded me of a ski lodge: high, wood-beamed ceilings, lots of short stone divider walls, and antique chandeliers. To enter the restaurant, you walk through a corridor lined with trees and twinkle lights. Bocce also features a back patio with the same trees and lights, but also tables and chairs for outdoor soirees. My friends commented that the size and décor almost feels like you're "not in San Francisco" because it's quaint yet spacious, carefully designed yet not trying too hard.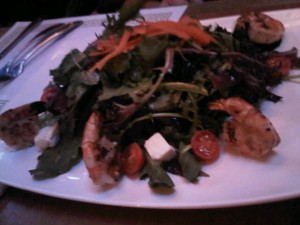 The menu is traditional Italian, with a large seafood pasta selection. You can choose from pizzas, pastas, and baked items. I opted to try my first manicotti, stuffed with spinach, mushrooms and ricotta cheese in a cream and pesto sauce. Though I never opt for pesto, the sauce at Bocce was light and not too pine-nutty. Other items ordered around the table included gnocchi in pesto, chicken Marsala and Insalata Gamberi.
Bocce also offers a full-service bar and live music. It's a nice option for a dinner date, but an even better choice for a large group dinner. There's space to move, the staff is attentive, and the food is very good.
478 Green Street at Grant Street, SF
415.981.2044
Photo Credit: Emilia Varshavsky