New Video: Kreayshawn "Gucci Gucci"
Bay Area white girl rapper Kreayshawn has been making music, videos, and other forms of art since childhood. The new, energetic video to her song "Gucci Gucci" shows her true, vibrant colors and will hopefully give her a step up into the mainstream limelight.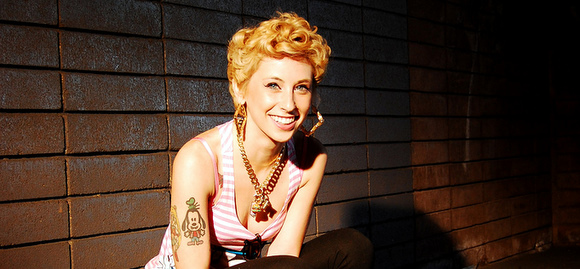 Raised in East Oakland among a musical family, Kreayshawn appeared on stage for the first time at 5 years old, performing an original song at a show of her mom's surf-punk band. A rapper/DJ stepdad entered the picture around the age of 9 and her creative mind immediately began exploring the world of possibilities ahead.
Kreayshawn has been known for her music video director skills but has recently begun producing more mixtapes and getting her unique flavor of hip hop out to the masses, already raving over alternative forms of rap music with artists like her homie Lil' B and the group Odd Future. She is creating quite a wave throughout the internet with the release of the "Gucci Gucci" video, a bright, fun-loving ode to staying high and fly as well as a look into the young MC's world and the riches and possibilities for the future.
Kreayshawn will be performing her first SF show with her White Girl Mob cohorts, rapper Lil Debbie and DJ V Nasty, next Friday, May 27 at SOM. Tickets can be purchased at this link.