New Video: Snoop Dogg x Willie Nelson
This might seem like an odd combination to some because of opposite musical tastes, but Snoop Dogg and Willie Nelson have more in common than most might think. Both are incredible musicians who have been at the game for decades and both really love to smoke marijuana; it's only appropriate that this video was released on the eve of 4/20.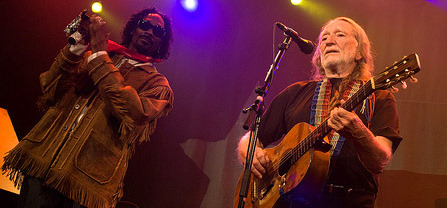 The song "Superman" is from Snoop's recent release Doggumentary and the video is not just an ode to Snoop and Willie's favorite extracurricular activity but also highlights the two in the studio and on tour together. While they may come from completely different backgrounds, it's clear to see that everywhere they go together, they are treated as equals and people love them the same.