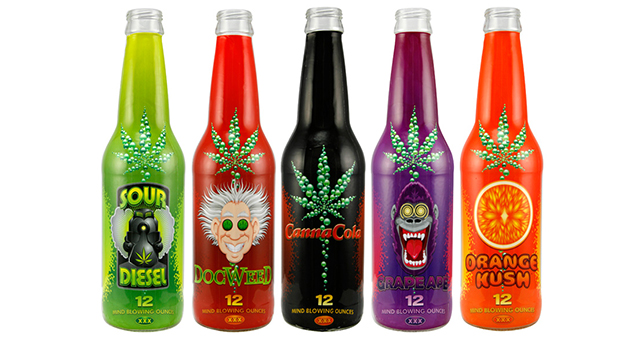 This new soda product may have you scratching your head and asking, "What were they smoking?" The better question may be – what were they drinking? Clay Butler from Santa Cruz County has created a line of soda with THC, the psychoactive ingredient in marijuana. Yes, weed soda.
According to the Santa Cruz Sentinel, the products are aimed at medical marijuana dispensaries and there are several flavors: the flagship cola drink is called Canna Cola, a Dr Pepper-like soda is named Doc Weed, the lemon-lime flavor is called Sour Diesel, the grape-flavored soda is dubbed Grape Ape and there is an orange-flavored called Orange Kush.
Butler, the creator, told the Sentinel that, "I don't do drugs. Never have. I never drank, never smoked. I'm a clean-living guy. I've had two beers in my whole life, and I remember them both too. No marijuana, I've never smoked a cigarette. I take an aspirin when I get a headache. That's it."
Really?
To read more, go here.
[via Bay Area Bites]