SF Giants 2-for-1 Flight Voucher Giveaway with Alaska Airlines at this Saturday's Game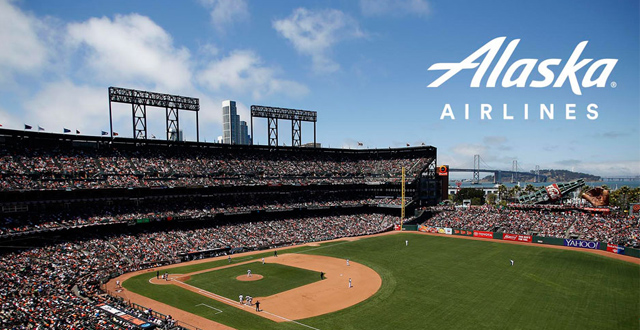 The two-for-one flight airline voucher giveaway at this Saturday's game is revving up some excitement. Courtesy of Alaska Airlines, the first 40,000 baseball fans will be receiving one of the best giveaways at a game this year.
This announcement comes after the extension of the original partnership that Virgin America had established with the Giants back in 2008. And due to the most recent merger between Virgin America and Alaska Airlines, the deal has transferred over, naming Alaska Airlines the team's official airline for the next five years.
Using the two-for-one voucher, fans can purchase one ticket at the regular price and get a second ticket for just the cost of the taxes. The discount code is valid for one-way or round-trip travel and must be used on itineraries with exactly two people, traveling together and booked and ticketed at the same time, in the same reservation and at the same fare.

Two years ago, Alaska Airlines also unveiled the design for an Airbus 321 featuring the iconic Golden Gate bridge in orange across with the orange and black Giants logo above the wing, complete with a large black "SF" on the back section of the fuselage.  
Game starts at 6:05 PM – For more information on terms and conditions, and to buy tickets visit the event website – Go Giants!