Hardly Strictly Implements New Safety Measures: Cooler Ban, Fences, Bag Checks and Restrictions
Today the popular free Bluegrass festival in Golden Gate Park announced their 2019 guidelines and safety measures. The good vibes of the festival are sure to continue this year regardless but the current climate demands that organizers of such large public gatherings implement these extra measures.
"No alcohol will be for sale in the park, however, alcohol is allowed as per park rules: no hard alcohol or glass is allowed; beer and wine in non-glass containers ONLY. Any hard alcohol brought to the gathering will be confiscated by SFPD and violators may be subject to fine."

Photos by Cheryl Guerrero
There will be only four entry locations: JFK Drive and Transverse Drive, Fulton Street and 30th Avenue, JFK Drive and 36th Avenue and South Polo Field. (map)
"Do not bring coolers, they are no longer allowed. We have updated our concessions in anticipation of increased public need.

Any bags/backpacks must be clear plastic, measuring less than 16"x16"x8".

Entrances will not open until 9am.

There will be increased SFPD and Tactical Unit presence inside and outside the venue.

Blankets and short backed chairs (seats no more than 9" from the ground) are allowed, but will be subject to search.

Any restricted or oversized items will be turned away at all entry points."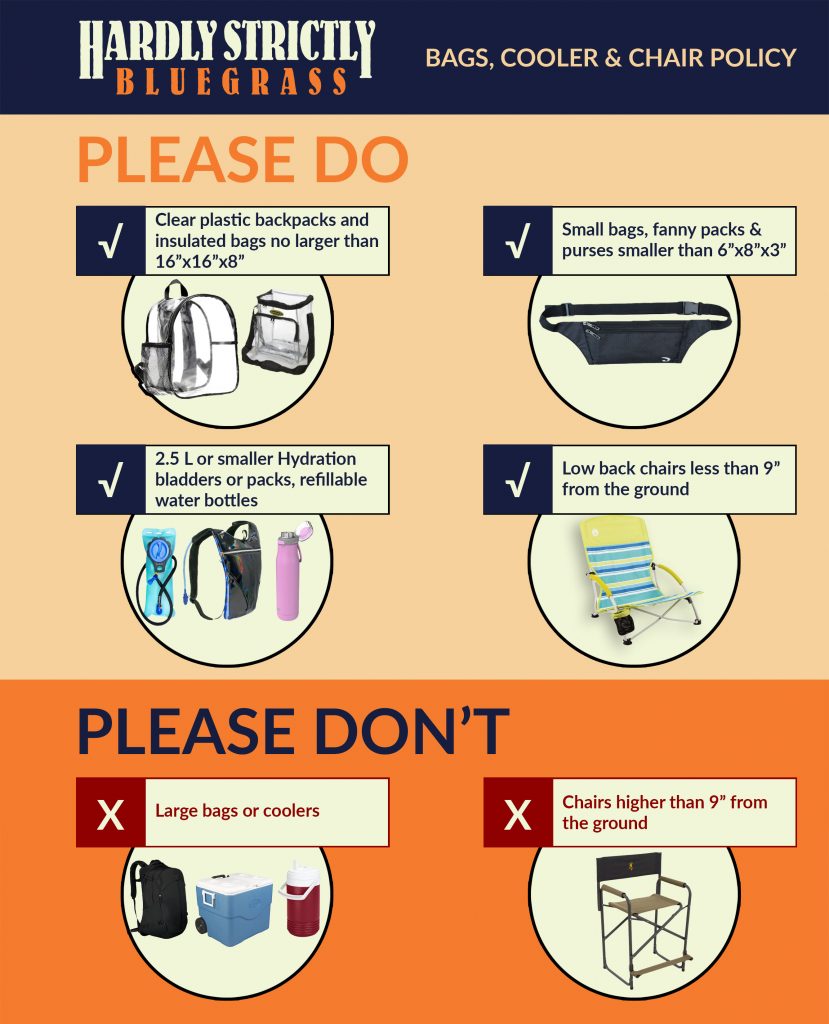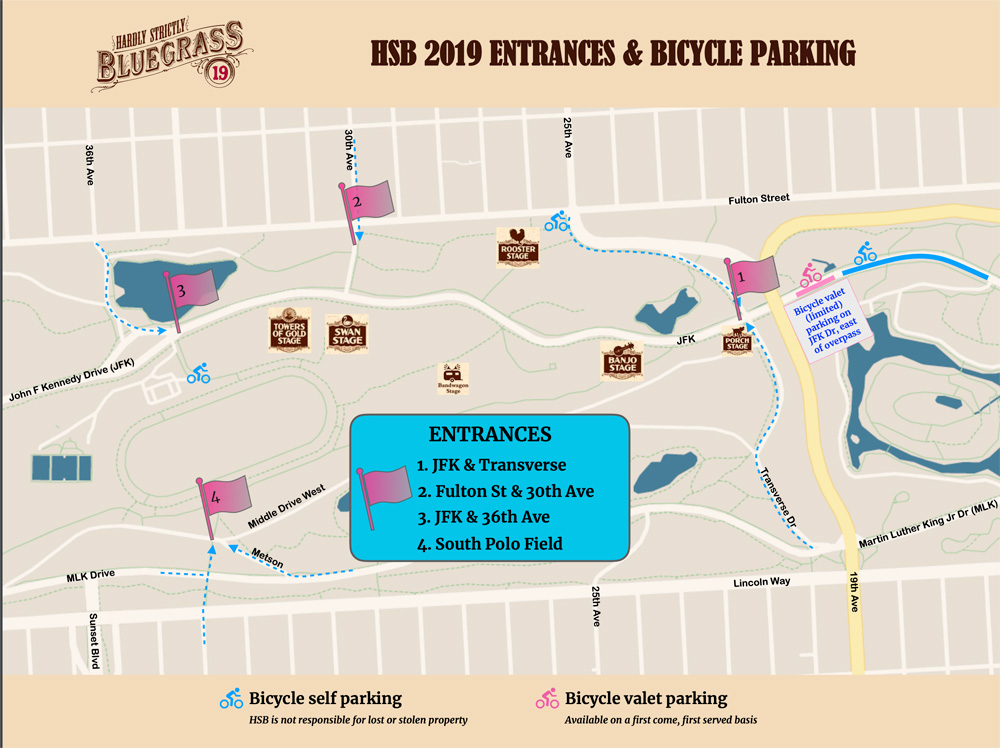 "Please be courteous and patient with fellow music lovers as we make this significant change. As usual, fans are asked to respect the park, to clean up after themselves, and to take everything out that's been brought in."
Sign up for emergency text alerts by texting HSBlue to 888-777.
Hardly Strictly Bluegrass Festival happens October 4th-6th.