Fourth of July falls on a Wednesday this year which either means a very long weekend for some—and a very caffeine-fueled work day on Thursday for many others. Either way, there are plenty of options to celebrate, listen to some firework blasts and stare into their glow tentacles, eat something fried, and dust off that American flag t-shirt that lives deep in your closet.
Here is our list of San Francisco, East Bay, North Bay, and South Bay options to keep Fourth of July a bit more interesting, and more about friends, family, and fun—less about spending a shit ton of money.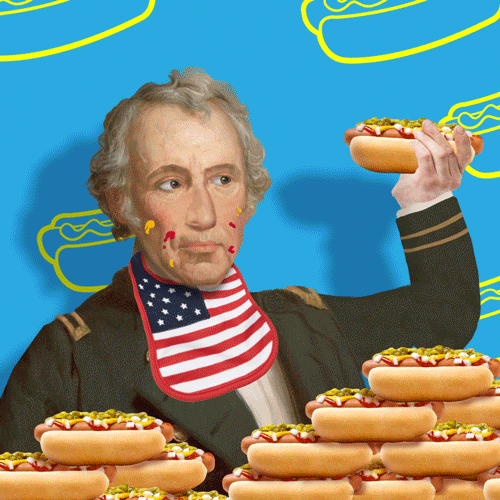 SAN FRANCISCO
Pier 39's 4th of July Celebration
Let's start with the most obvious pick and move from there. If you're seeking for the best views and don't mind crowds, look no further than Fisherman's Wharf, which will have live music (this year they are bringin' it back to the '80s) at the Entrance Plaza Stage. This location is super popular because of the 180-degree views of the Bay. If you plan to drive, plan to be in tears by the end of the night. If you're bike savvy, this seems to be the best option. Fireworks start around 9:30pm. Free event
San Francisco Fourth Of July Pub Crawl & Hot Dog Eating Contest 2018
If you have a problem with events that perpetuate stereotypes about Americans being over-indulgent gluttons skip this one. For everyone else, put on your red, white, and blue best and head down to Cow Hollow's Bar None to get down with their pub crawl and hot dog eating contest at Stock in Trade. Check in at Bar None anytime from 2pm to 8pm and enjoy $3 drink specials at all participating bars. Drink specials will be available from 2pm to 10pm. Tickets $12
Queer As Fourth: A Radical Resistance Queer Dance Party at El Rio
Now in its fourth year, the annual Queer As Fourth Radical Resistance Fundraiser is back, loud and proud! While a fun night of drinks and fun, there's also a deeper mission focused on bringing attention to the ways in which America fails us as queers, folks of color, immigrants, Muslims, and so many other marginalized groups" and the importance of showing up in togetherness.
The event doubles as a way to fundraise for MyRem, a local nonprofit whose mission is to assist in precluding eviction and foreclosure for individuals, families, and small businesses. Music by DREAMS, Nicki The DJ, and Deity.
'Merica- The Comedy Show at SF Eagle
After BBQ'ing the day away, head over to the SF Eagle to continue the party with two-for-one drink specials on their back patio and free pizza. The comedy show, presented by Safewords, starts around 6pm with Roman Leo, Natasha Vanik, Trishna Saigal, lvy Vasquez, Jonah Pawlick, Kollin Holtz, Trish Pandya, Dauood Naimya, and Dan Linley (as the headliner). Free
Pick your own outdoor adventure.
The Bay Areas has plenty of easily accessible spots in nature to soak in the fireworks displays. Ideal viewpoints can be found at Bernal Heights Hill, Mount Davidson, Corona Heights Park, Tank Hill, Ina Coolbrith Park and Twin Peaks. Although the peaks don't always offer up-close views, it can be a fun nighttime adventure if you are hell-bent on getting outside but with minimal crowds. But beware of limited views due to Karl the Fog, the ultimate 4th of July hater. Free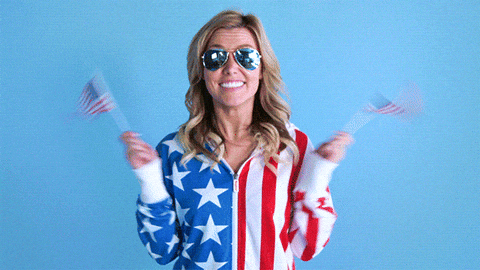 EAST BAY
Alameda County Fair
Although there doesn't appear to be fireworks here this year, the county fair is a downright American staple. Grab some cotton candy, head to the petting zoo, and ride some good ol' fashioned rides. On July 4th, the fair is open from 11am to 6pm, gates close at 3pm. $15 adults, $10 kids
Berkeley Marina
An Independence Day adventure playground is open to families until 8pm, where there are plenty of activities to keep kids entertained until its time for the fireworks. Children can use hammers, nails, saws, and paint (all with parental supervision, of course.) They can also get their face painted, try the giant slide, or splash in the water at the beach. The fireworks show starts at 9:35pm over the water from the end of the Berkeley Pier. Free event
Mustache Contest, Reptile Show & July 4th Fest in Albany
While some 4th of July mainstays seem to be slimming down their offerings for this year's mid-week holiday, Albany seems to be pulling out all the stops. There's free ice cream, a reptile show, pet show, car show, beard and mustache competition, and a watermelon eating contest. Oh, and did we mention there's even a baby derby? Yep. Check the full schedule for details and times. Memorial Park, 12-4 pm. $5 wristband for kids 
NORTH BAY
Marin County Fair
Marin County Fair is celebrating 4th of July with a slant toward the Summer of Love with Flower Power horticulture, Groovy/Psychedelic and Abstract art and photography, and daily '60s fashion parades. Unrelated to that theme, LeAnn Rimes performs at 7:30pm and the 48th Annual International Short Film and Video Festival happens at 5pm and 7pm. Gates open at 11am, fireworks start at 9:30pm. Adults $20 ($15 advanced purchase), kids $15
Napa County Fair's Star-Spangled Social
The day kicks off with the annual 4th of July Parade through downtown Calistoga (11am) and then continues as the fairgrounds open (12pm) with carnival rides, hula-hoop contests, an old school ice cream churnament, and more. By 6pm expect to see people picking their prime locations for picnicking and, of course, the fireworks to follow! As they put it, the fireworks start "when it gets good and dark." $15 advanced, $20 at the door, kids under 5 are free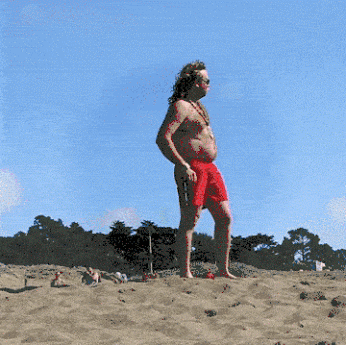 PENINSULA & SOUTH BAY
Shoreline Amphitheater
While admittedly a bit of a drive and on being the most expensive thing on this list, listening to the San Francisco Symphony perform alongside an incredible display of 4th of July Fireworks is an experience that might be totally worth it. This year's performance is centered around hero-themed favorites, led by conductor Edwin Outwater. The SF Symphony will be playing the music of Star Wars, chart-topping pop performed by renowned Broadway vocalist Capathia Jenkins, hit songs from Pixar, and a salute to our Armed Forces. Tickets start at $35
Half Moon Bay's Ol' Fashioned 4th of July 
Looking for an old-timey relaxed day? Head to Half Moon Bay for the parade down their historic Main Street and at noon. This classic event features entertaining and whimsical floats, marching bands, community service groups, classically cool cars, decorated trikes and bikes, "Pooches on Parade," and a petting zoo. Stay for some barbeque and an adult beverage, and then head on home for just about the most relaxing 4th of July you could ask for. Free event
Just want to know where the heck to see the fireworks? Here you go.