Win a Rainbow Pattern Pride Bag from Timbuk2, BARTable and SF Station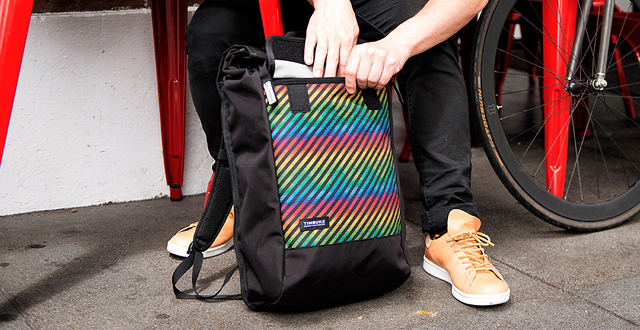 What better way to show your Pride than with this rainbow pattern Pride-themed bag?!? We've teamed up with local bag-maker Timbuk2 and local website BARTable to giveaway this sweet bag to one lucky winner!
All you have to do is answer this simple question: What would you put in your brand new Timbuk2 Pride-themed bag? Tell us in the comments section below for your chance to win!
The contest is now closed, the winner will be announced shortly – thank you to all who entered!
BARTable wants you to know that they'll be operating additional trains throughout Pride Weekend. For a full schedule, locations and times visit: BARTable.bart.gov
Timbuk2 will be releasing this limited edition bag the week of June 20th so keep an eye out on their website or stop by one of their SF Bay Area locations to pick one up for a friend!
See our full list of events for Pride Weekend in San Francisco with our Pride Event Guide
Share with your friends! Use this shorty link: http://goo.gl/BYia9T